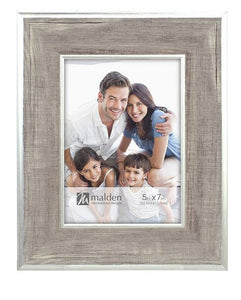 The frame has the look of a museum quality piece. Simple beauty that makes your photo stand out.
Made of nicely grained wood-like construction, the piece is beautifully detailed in a reproduction fashion. Incredible look and feel of real wood.
Hardboard backed with dual easel for portrait or landscape display. Wall mounts included for easy hanging. Glare resistant glass lens.