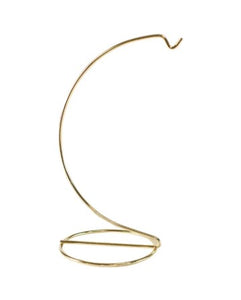 Brass painted or chrome finish.
Lightweight circular base with a curvy design.
Great for holiday ornaments or for year-round decor.
The individual hanger offers a personalized shopping experience.
Brass (6") - 2.9" w × 2.9" d × 6.25" h. The ornament stand features a 4.75" hanging height and a 2.75" diameter base.