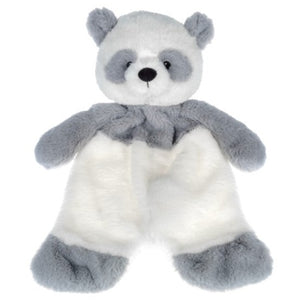 This sweet Baby Ganz Flat-A-Pat snuggle blankie measures approximately 18 x 10 inches. It makes a wonderful baby or toddler gift for either a boy or girl. Babies and toddlers will absolutely love the softness of this blanket.
FEATURES:
♥ Super Soft all over
♥ The head is stuffed and the body 
flat.
♥ Polyester fiber, approved for all ages
♥ Infant Safe with embriodered eyes