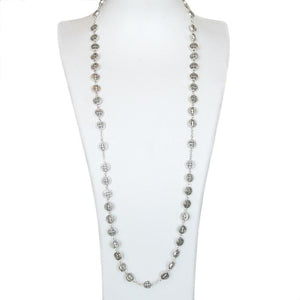 There are 54 beads on a rosary and 54 days dedicated to pray a Miraculous Novena. Wear this Benedictine necklace and feel the power of 54 blessings! BE blessed, be protected and be a champion for God's Divine Love. 
MIRACULOUS Blessings Necklace
32″ necklace with 54 silver dipped Benedictine medals in a rosary pattern

silver dipped

Medals made in Italy

 Necklace made in Medjugorje, Bosnia and Herzegovina.

Miraculous Blessings Necklace comes in a box with an inspirational card.